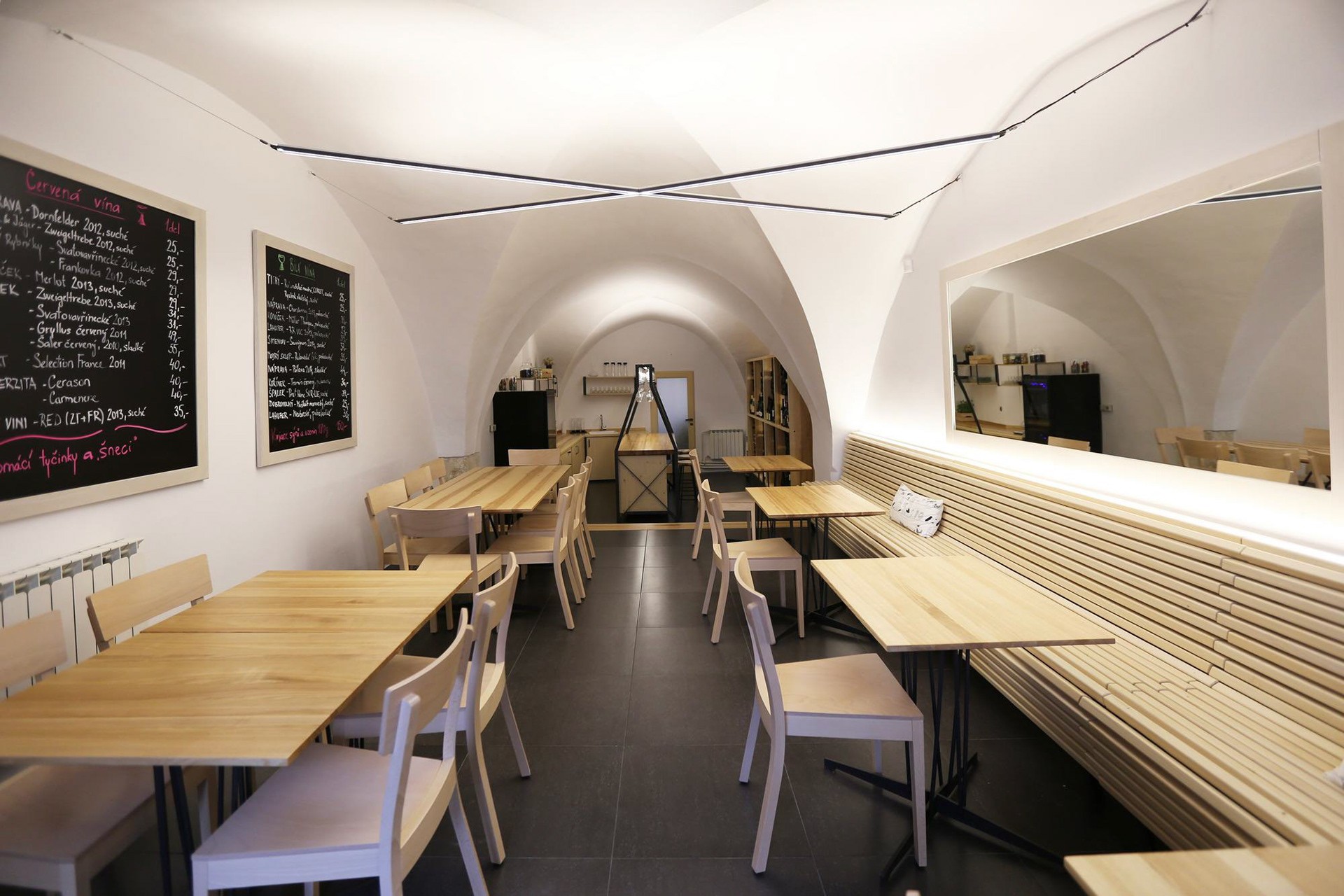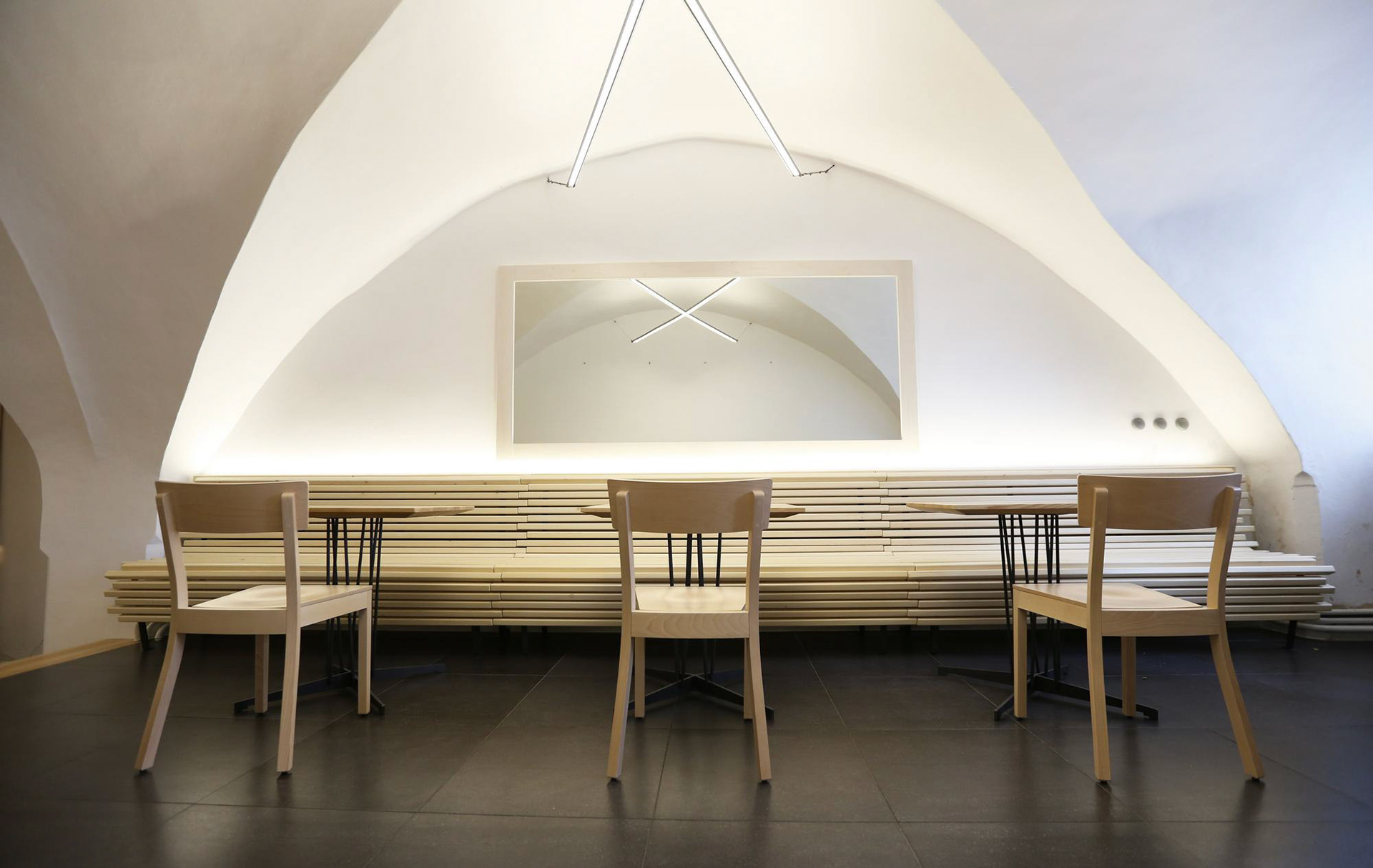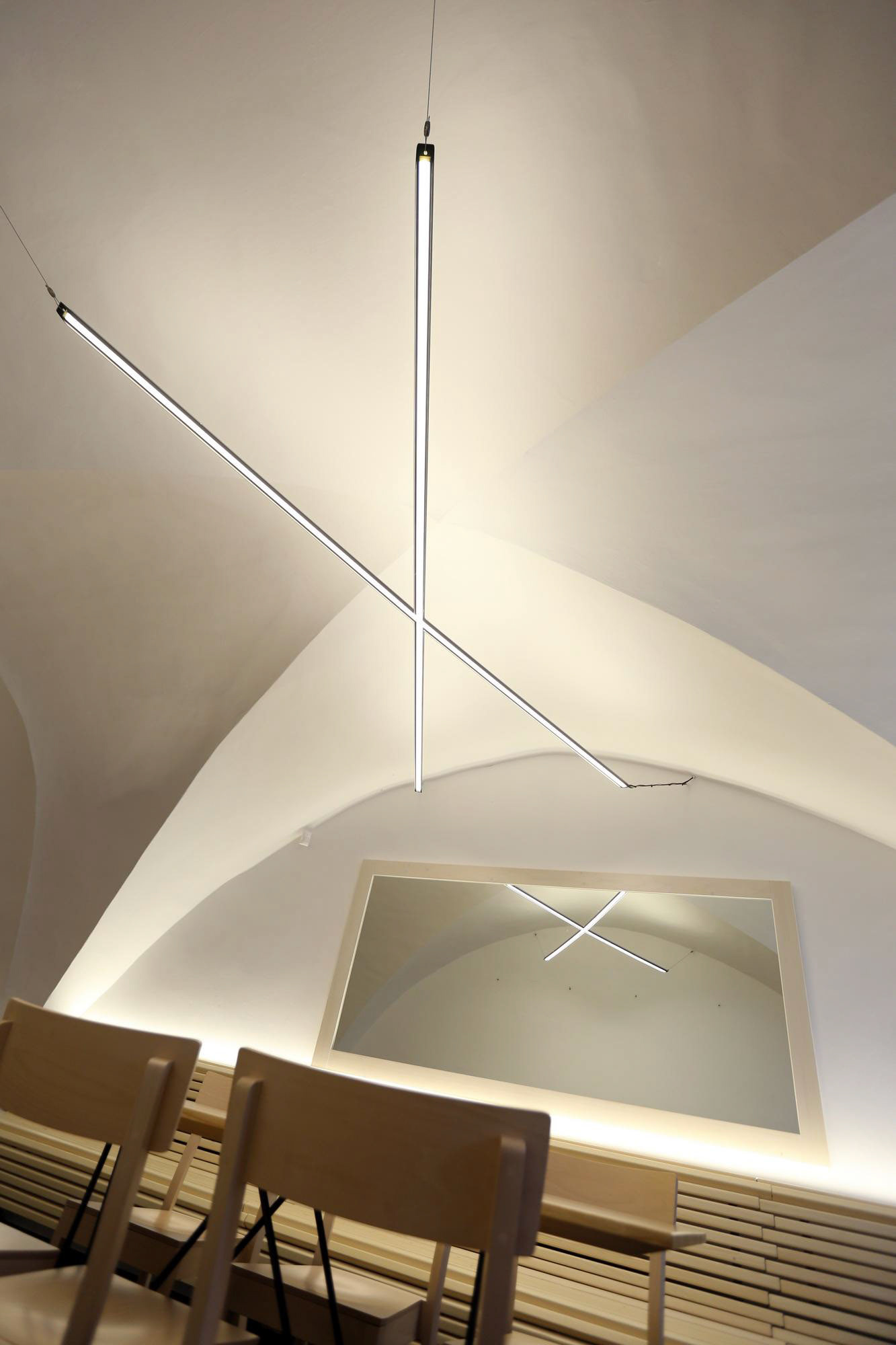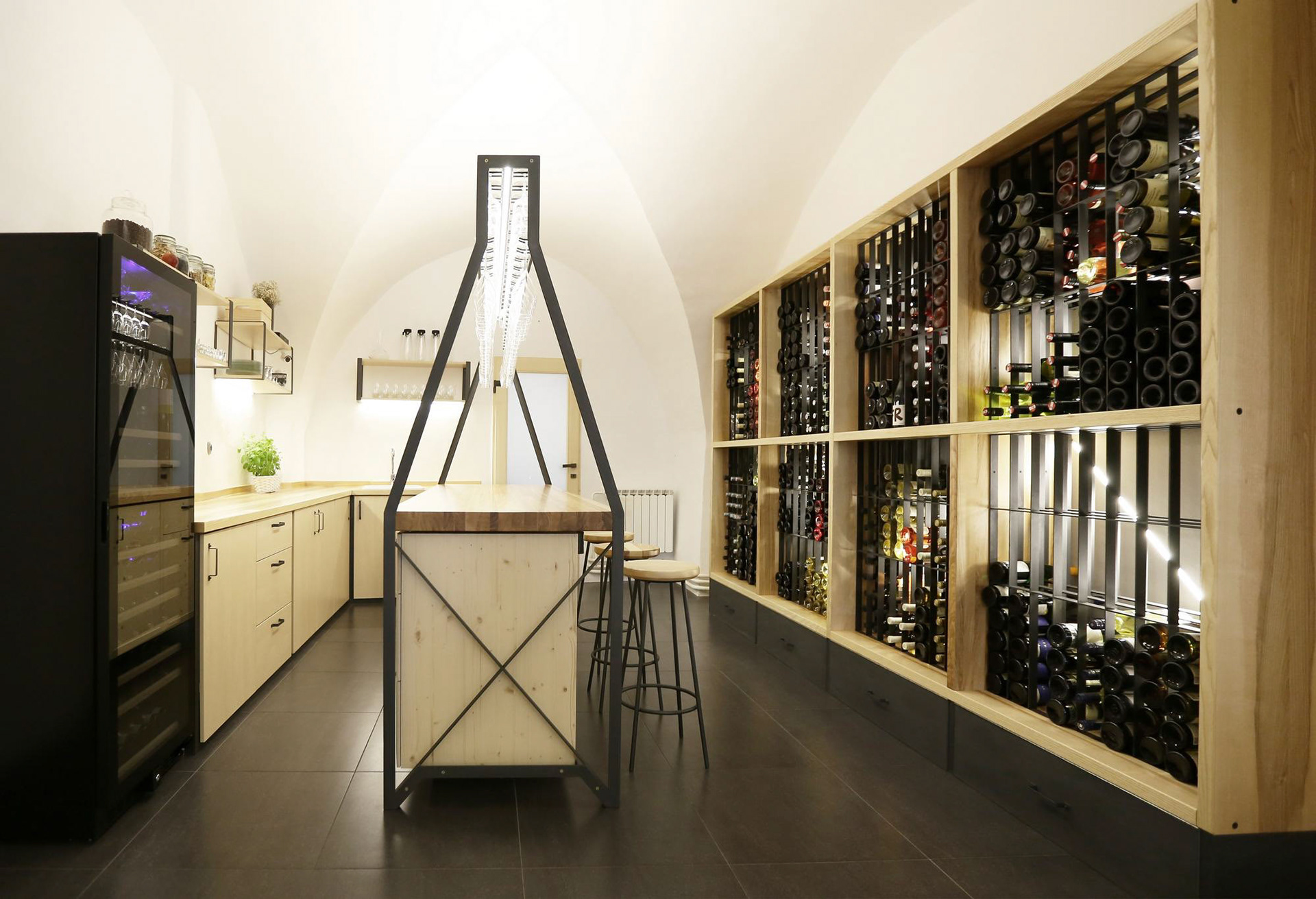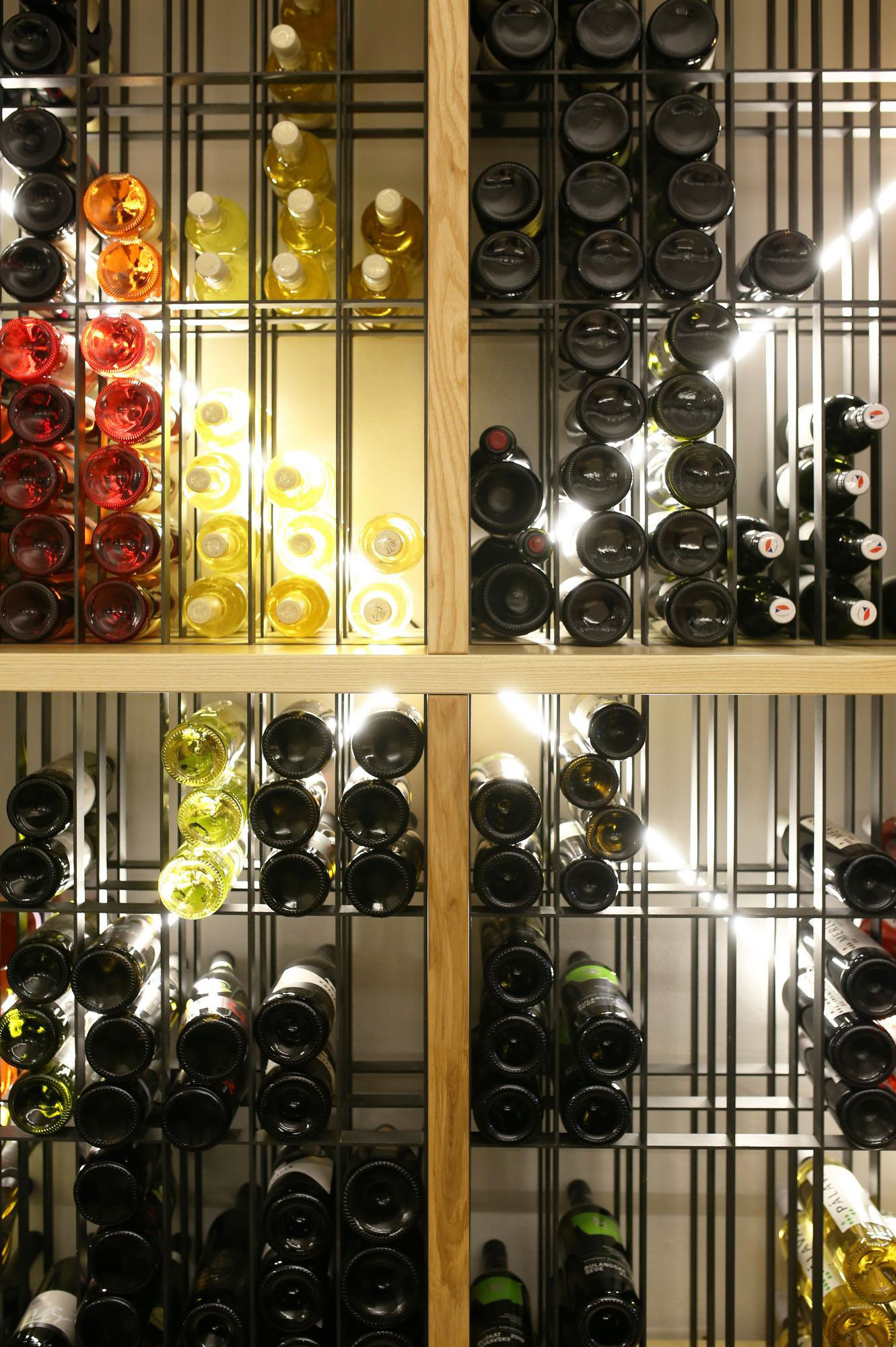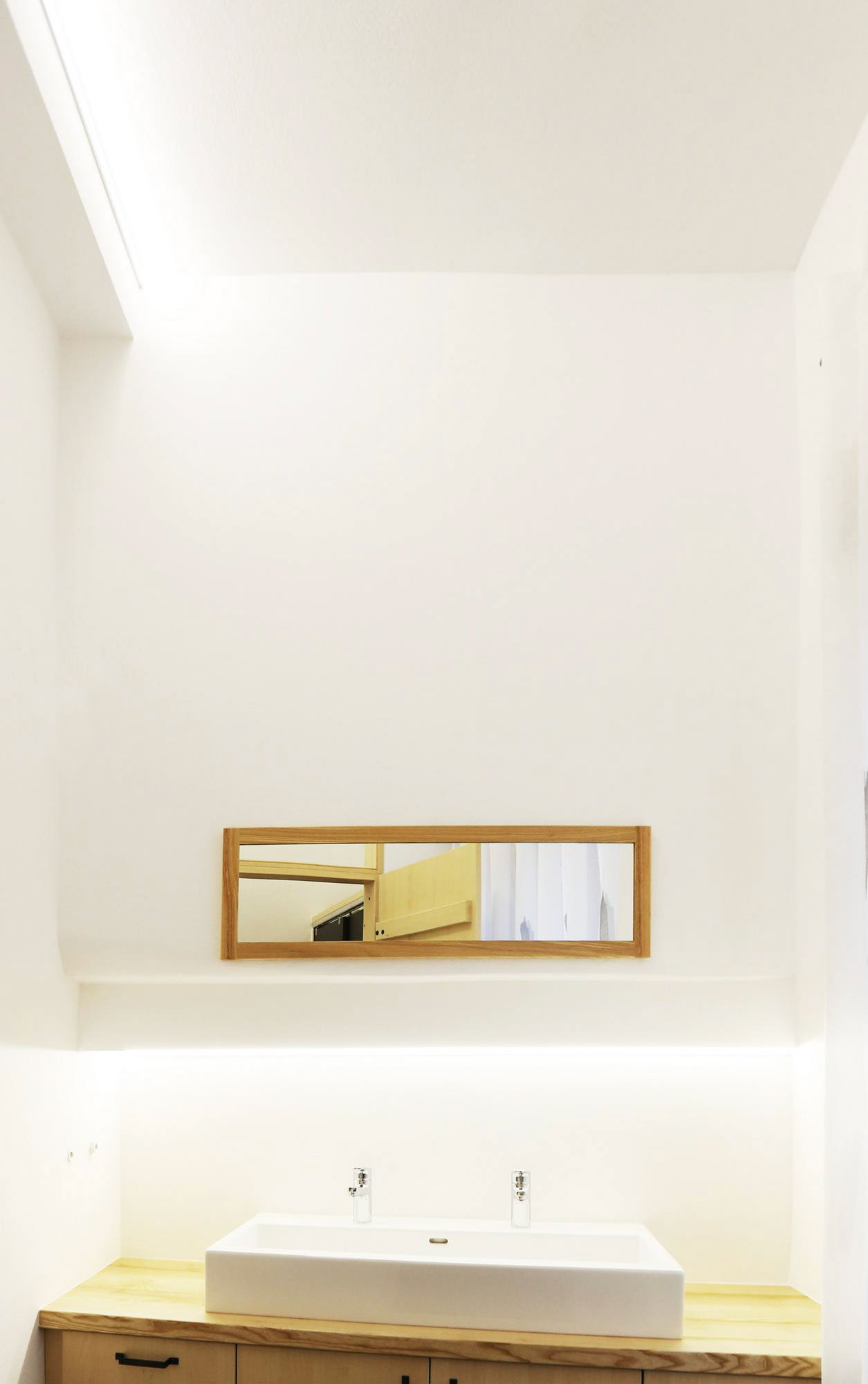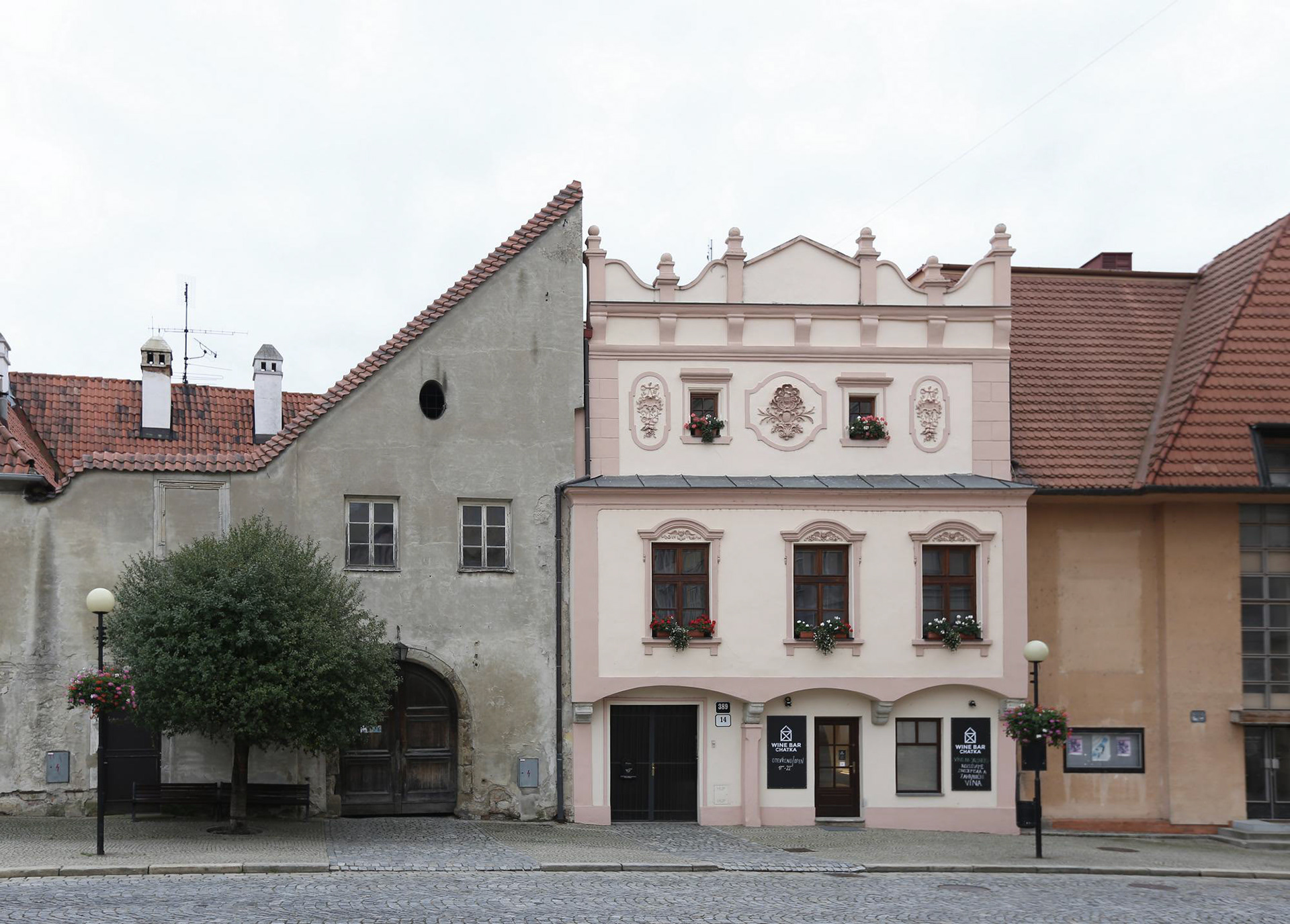 CO:     interiér vinotéky
PRO:     soukromá osoba
KDE:     Znojmo
KDY:     2015
STAV:     realizace
FOTILA:     Pavlína Prokůpková
Na začátku byl prázdný prostor pod dvojicí křížových kleneb. Křížení jsme použili jako základní motiv, který prostupuje celým interiérem. Před naším návrhem bylo již jasno ve jméně winebaru "Chatka" (spojení prvních slabik příjmenní investorů) a bylo vytvořeno logo – domeček jedním tahem s křížem uprostřed. 
Dvojice kleneb přirozeně člení prostor na dvě části. Té u vchodu, kde je posezení pro hosty, vévodí lustr ve tvaru kříže a dlouhá lavice. Druhé části dominuje objekt pracovního stolu/baru a fortelný regál na víno. Do kleneb nezasahujeme, pouze je nasvětlujeme. Autenticitu a jedinečnost tomuto prostoru dodává jasanové dřevo, umná práce truhláře a zámečníka a návrh stolů, svítidel i lavice speciálně pro tento prostor. Není zde nic navíc.
Osvětlení je řešeno LED pásky, což umožňuje maximální subtilnost zavěšeného lustru i nenápadné integrování osvětlení do kusů nábytku. Skleničky se stávají stínítkem, prosvětlené láhve s vínem vytvářejí jemné zabarvení celého prostoru baru.
WHAT:     interior of wine cellar
FOR:     private person
WHERE:     Znojmo
WHEN:     2015
STATE:     built
SHOT BY:     Pavlína Prokůpková
At the beginning of the project, there was an empty space beneath two  cross vaults. Crossing is the main theme which continues throughout the interior. The name of winebar is Chatka. It means cottage in Czech and combines the first letters of the investor's surnames. The logo, a house drown in one stroke with a cross in the middle, was designed before our first proposal.

The pair of vaults naturally divide the space into two parts.
The first part is a seating area, the second part is a bar. A chandelier in the shape of a cross and a long bench dominate the entrance. The second part is occupied by the bar and a massive wine rack. The vaults have remained untouched, they have only been nicely illuminated. The authenticity and uniqueness of this space are made by ash wood and iron and also due to the great work of the carpenter and the locksmith. The furniture has been designed especially for this space.